2022 Elections for the CCAPP Board of Directors has Concluded
CCAPP's election of members to the board of directors began on August 30, 2022, with an open nomination process. Nominations closed on September 14, 2022. The election voting period will begin on October 14, 2022, and will end on December 13, 2022. There are two different categories for board members. Category A individual members and Category B program members. See the category columns below for details. Election results will be announced no later than December 28, 2022, by email, social media, and listed below. The new board member terms begin at the end of January 2023 and will be listed on the www.ccappmembership.org board page after their terms begin.
SEE RESULTS BELOW
SKIP TO YOUR CATEGORY: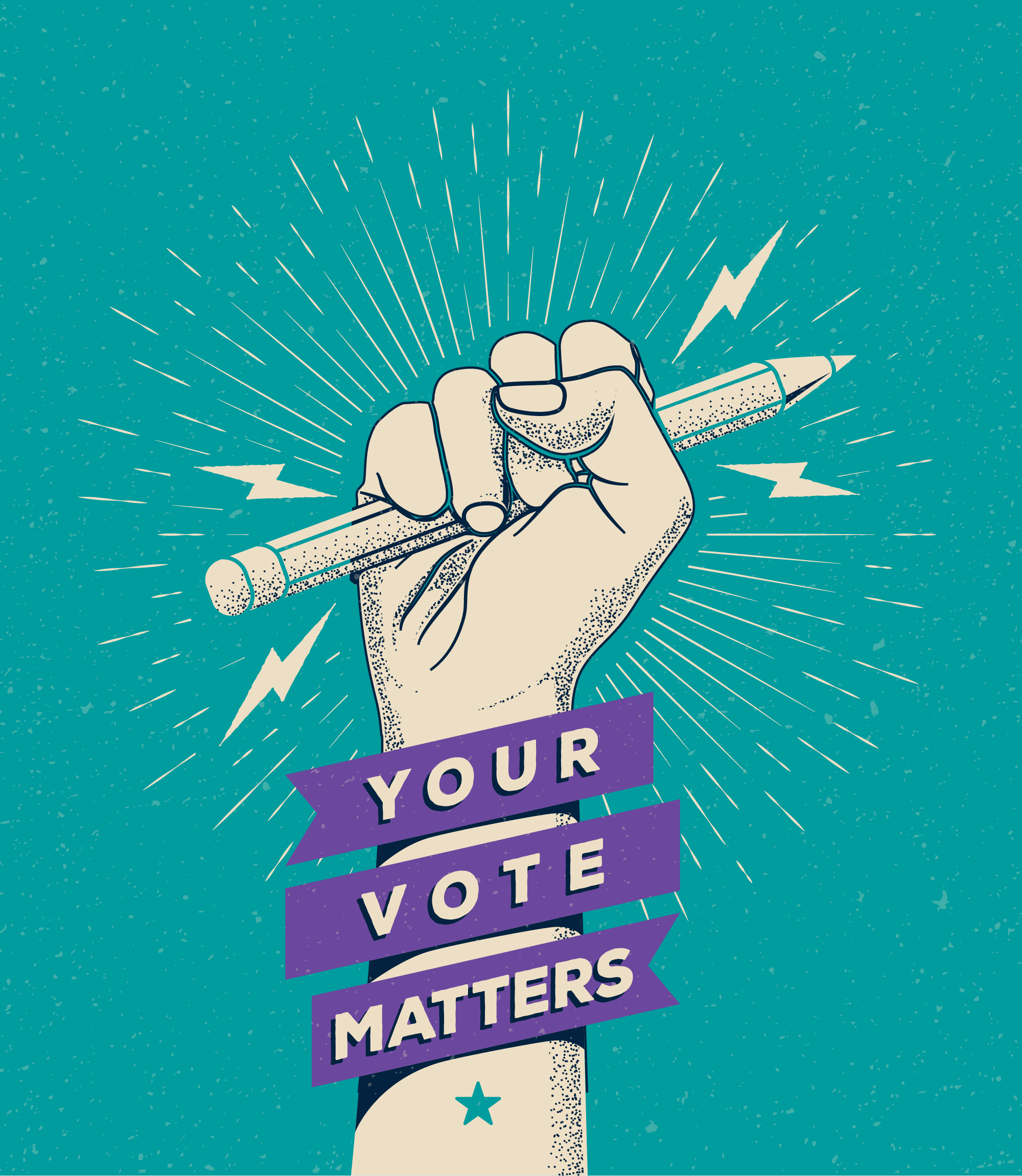 Results for Election to the Board of Directors
Category A: Individual Members
Congratulations to the newly elected directors. CCAPP wishes to thank all who participated by casting your vote. Every vote counts! The term for these directors will begin at the end of January.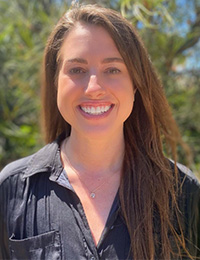 Elizabeth Steele
District 3
As a woman in long-term recovery and a professional in the addiction treatment industry for over a decade, I am incredibly passionate about working with programs, professionals, and organizations that support individuals and families to recover. I have dedicated my career to engaging individuals in recovery through fun, leadership, innovation, and sound clinical judgment. I have been honored to serve as a member of CCAPP's Board of Directors since January of 2021 and feel that my education, with a Master's in Addiction Counseling from the Hazelden Graduate School of Addiction Studies, and my both lived and professional experience have prepared me well to continue to serve if given the opportunity.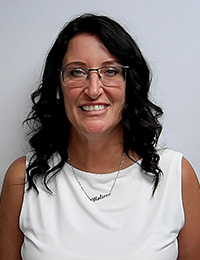 Sherry Bradshaw
District 4
Sherry Bradshaw, CADC II is a Case Manager Supervisor with Fred Brown Recovery Services in San Pedro, California. Additionally, she is employed as a Counselor with American Indian Changing Spirits in Long Beach, California. She entered the field in 2013 and found her passion while working with programs such as Behavioral Health Services, American Indian Changing Spirits, and volunteering for at-risk youth who were clients at BRAVE in Long Beach, California.
She attended Long Beach City College and graduated from the Alcohol and Drug Studies Program with a counseling certificate in 2015. She soon became a certified counselor with CAADE and then transferred her credentials to CCAPP. In her current positions, Sherry plays a key role in developing and implementing management of clinical intervention services, case management, and clinical supervision. In addition to her management work, Sherry finds joy working with clients by providing individual counseling and case management services. Sherry offers the perspective of both a clinician and as a person in recovery. With these experiences and perspectives, Sherry is well-suited to assist CCAPP membership in attaining the highest professional standards.
Guillermo Rodriguez
District 7
My name is Guillermo Rodriguez, and it's an honor to be on this voling ballot because I believe in change and making that change starts within. One thing that has inspired me to run as a candidate for election to CCAPP's Board of Directors is how involved CCAPP is with the community from a legislative standpoint to supporting new SUD counselors. As a lecturer at the California State University of Monterey Bay, I always encourage students to pursue their dreams and achievements. At one point in my life, I was a lost soul in my addiction. Today, my vision of a whole new profound way of living, I speak from the heart and share my story with others.
I have the passion, and it is my destiny to be an advocate in the SUD field. I work in the emergency department, and I see the damage substance use and mental health does to our community. As a clinical social worker, I continue to further my education as a doctoral of social work (DSW) student at the University of Southern California. This provides me with the opportunity to continue to learn, grow and invest in making a difference by stepping up to address the taboo: mental health and substance use among the Latino community. Being bilingual and bicultural, I will continue to empower my community by being involved in political movements as well.
I hope that with your vote and support, I will earn a seat at the table of CCAPP's Board of Directors and be the voice for my district. Mahatma Gandhi said, "Be the change you want to see in the world." Being someone who exemplifies resilience and change, I believe that I am at the right place and time in my life for this opportunity. ¡Gracias!
Results for Election to the Board of Directors
Category B: Program Members
Congratulations to the newly elected directors. CCAPP wishes to thank all who participated by casting your vote. Every vote counts! The term for these directors will begin at the end of January.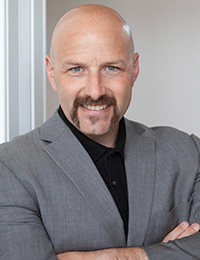 Evan Amarni
Multi Concept Recovery
My name is Evan Amarni. I am a LAADC-CA and am also a Certified Intervention Professional with my master's degree in psychology with an emphasis on Industrial Organizational Psychology. I am currently the CEO of Multi Concept Recovery in Burbank, CA where we provide Substance Use Disorder Treatment as well as Mental Health Treatment in an outpatient setting. I'm passionate about so many things in our profession but, as it relates to the Board position, I am committed to aiding whenever I can to improve credentialing needs/efficiency and ensuring the CCAPP standards continue at the highest level possible. I have been involved with previous Boards (CAADAC) and have continued to be of service with CCAPP in various capacities. It is always such an honor to be of service to an organization that has continuously provided me with so much including, but not limited to, education on legislation, advocacy, professional development, and so much more. If elected, I vow to continue to do the very best I can to represent the program members across the state and be a conduit for change and advocacy ensuring our programs have a voice with honor and integrity. Thank you for taking the time to read this and I look forward to your vote in this years election.
Warmest regards,
Evan Amarni, MS, LAADC-CA, CIP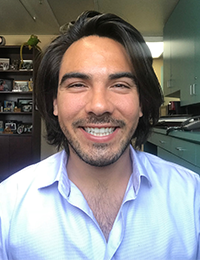 Brandon Fernandez
CRI-Help,
Inc
I joined CRI-Help in 2013 as a volunteer. Today, I have the privilege of serving as CRI-Help's Executive Director. CRI-Help is a non-profit corporation, specializing in the treatment of substance use and co-occurring disorders. CRI-Help was founded in 1971; today, our residential programs operate over 200 DHCS licensed and certified residential treatment beds in Los Angeles County, in addition to our independent outpatient and sober living programs.
Service is a necessary component of recovery. When we talk about being of service, we often think of 12-Step fellowships. Being of service may also require active engagement in our communities. CCAPP helps shape and mold the SUD landscape in California. Our SUD landscape is a constantly changing environment. Sometimes, it feels like the change is happening to us, and that we lack agency. However, this is not the case. Policy decisions, with multi-year (sometimes decades long) ramifications are made. We can help make those decisions via our willingness to be of service to organizations like CCAPP. Issues around documentation reform, payment reform, counselor education…We have the ability to help lift our colleagues and friends, and help move our field forward.
I am dedicated to helping move our field forward, while maintaining a commitment to the values that we (our field) hold close to our hearts. I am a person in recovery. As a direct result of my recovery, I obtained a Master's in Public Health from UCLA, I am a proud father of two boys (ages four and five), I am a member of Los Angeles County Department of Public Health Substance Abuse Prevention and Control's Provider Advisory Committee, and I am a current member of CCAPP's Board of Directors. Recovery enables us to do incredible things, and it is our responsibility to be of service to others.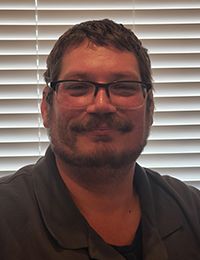 Eric Smith
Granite Wellness
My name is Eric Smith – I am honored to have been nominated for this position and humbly ask for your vote!
I've spent most of my life in northern California, and currently have a home near Beale Air Force Base, where I live with my 2 daughters, son, and trusted hound dog and fishing partner. I worked for years in agriculture until about 17 yrs ago I found recovery and went back to college to complete a degree in counseling.
I decided in 2004 to go back to college and learn about SUD counseling, I graduated Yuba College in 2006 and finished my certification process for a CADC II in 2008. I've worked for Granite Wellness Centers for 14 yrs and have enjoyed working in most all programs for a period of time. I have been Granite Wellness Centers program representative for, the past 7 or so years my focus has been primarily on program compliance and I greatly enjoy increasing quality of care to our clients through program compliance and training in my current role as Compliance Director.
If elected I plan to use my 3 yr term to first and foremost support CCAPP program members. I want to continue to be involved in the legislative process as the time for us to become licensed as a profession is long overdue, and it is time that counselors are compensated equally with other licensed profession, don't you agree?